Set up your Stripe account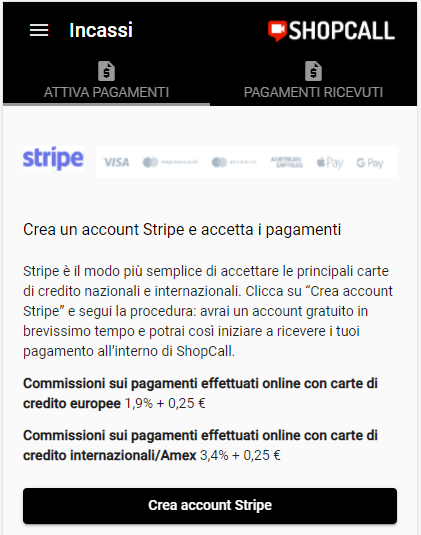 The PAYMENTStab allows you to activate a free account on Stripe, one of the most used and secure digital payment platform in the world. ShopCall uses Stripe to receive payments from your customers.
Once the account has been created and configured, Stripe will periodically transfer the money collected through ShopCall to your bank account.
First, press the Create Stripe Account button.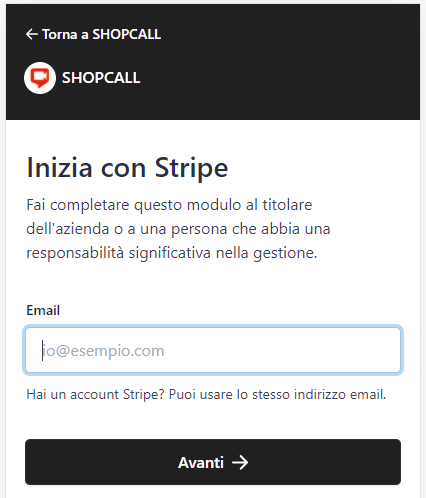 A Stripe wizard will allow you to set up your account in a few minutes: start by entering your email address, then click Next.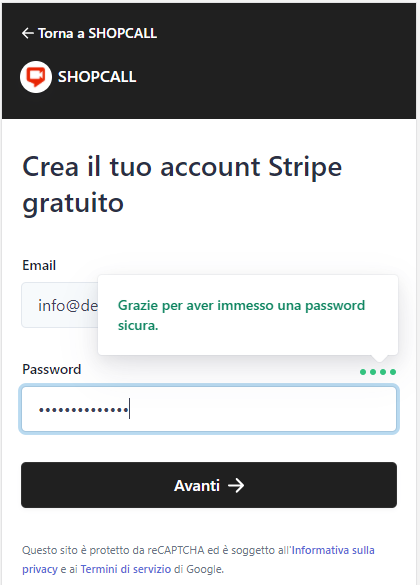 Now choose a secure password, of at least 10 characters and with the insertion of special characters.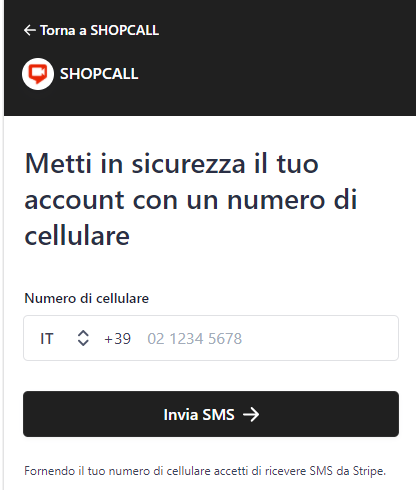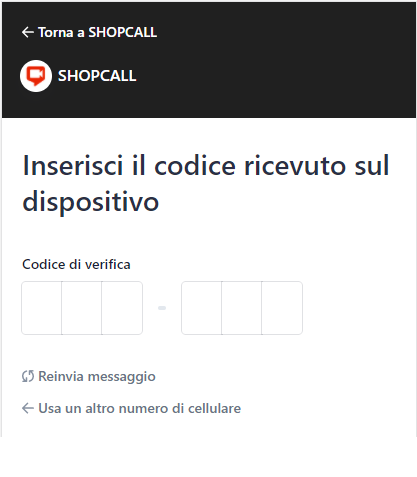 Enter your mobile number: you will immediately receive a confirmation sms, with a validation code.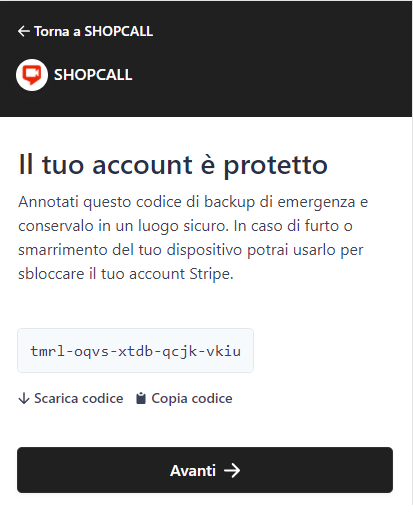 After these simple registration steps, Stripe generates a recovery code, to be saved in order to restore the account in case of difficulty: save it on your computer by pressing the Download code button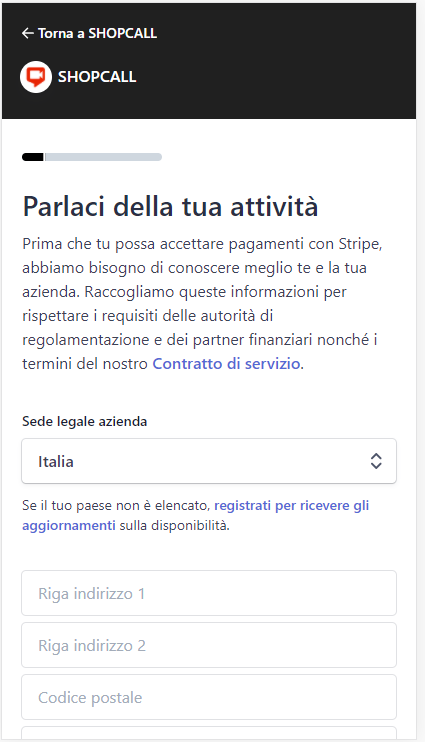 The second part of the activation involves indicating some information about your business, including personal and business data: all fields must be filled in to allow Stripe to carry out the necessary legal and administrative checks.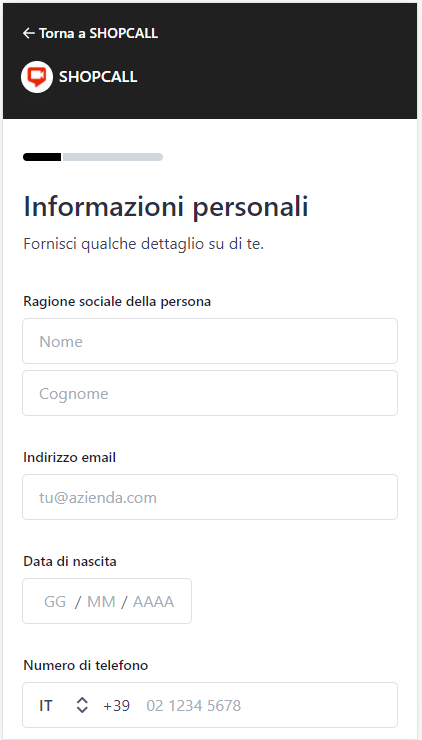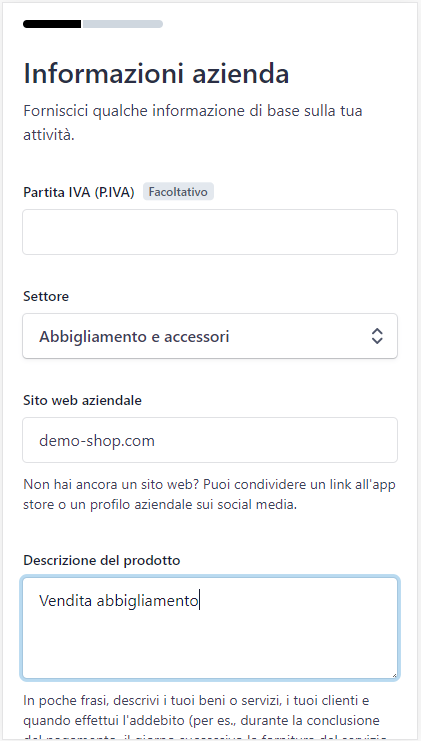 The last step is the insertion of the IBAN code of your bank account, together with the choice of which label to show on the statement of your customers.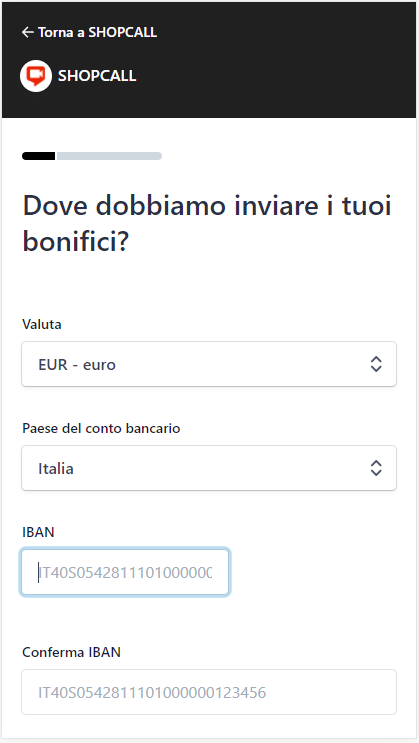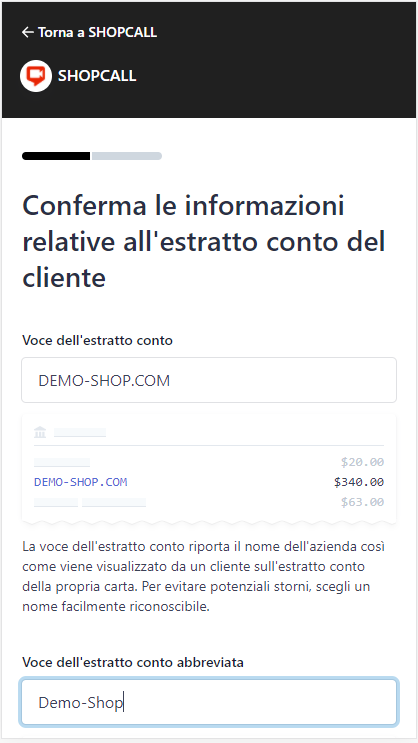 Review all the information you entered and activate your Stripe account.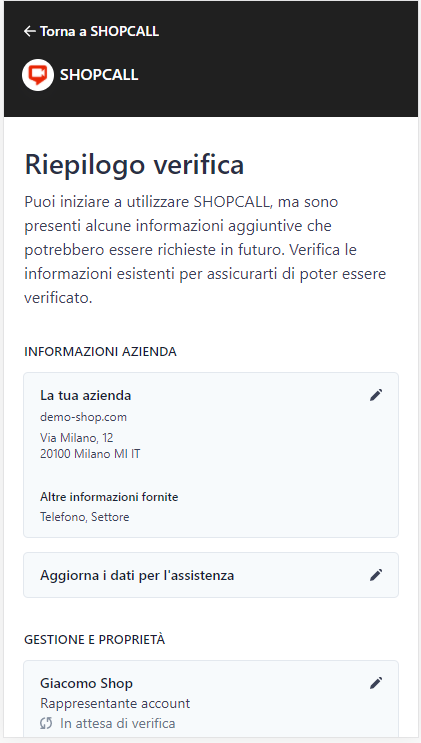 Once this compilation is complete, Stripe may ask you to send a copy of your identity document (or other identification document) to confirm your account.
If you have completed these steps, your ShopCall account is ready to receive payments – you will see this screen.