Live Shopping One-to-one.
The immersive, personalized shopping experience for your customers.
The power of storytelling in sales
The sales assistant uses all his experience and professionalism to help the customer in his choice, maximizing sales and satisfaction.
Help them find what they are looking for by presenting and comparing products during the live video.
Integrate Shopcall on your e-commerce or use it in stand-alone mode.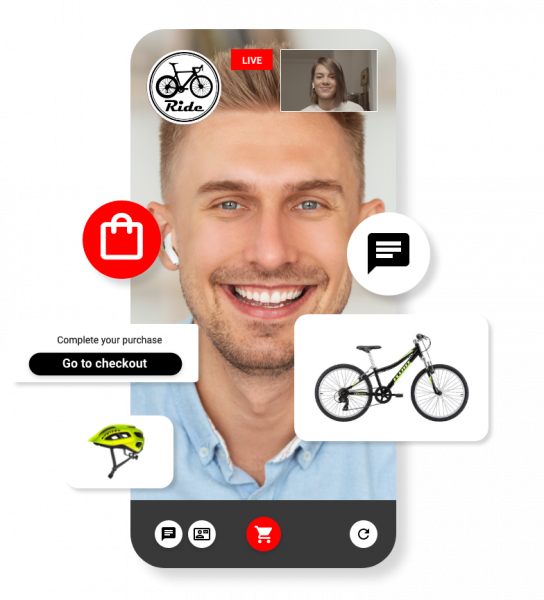 One-to-One personal shopping in live streaming from your e-commerce.
No installation required for customers

Integrated with the main e-commerce platforms

Create cart during call
Video, Chat & Co-Browsing
Checkout directly in e-commerce
Sales assistant iOS & Android Apps
Advanced sales reports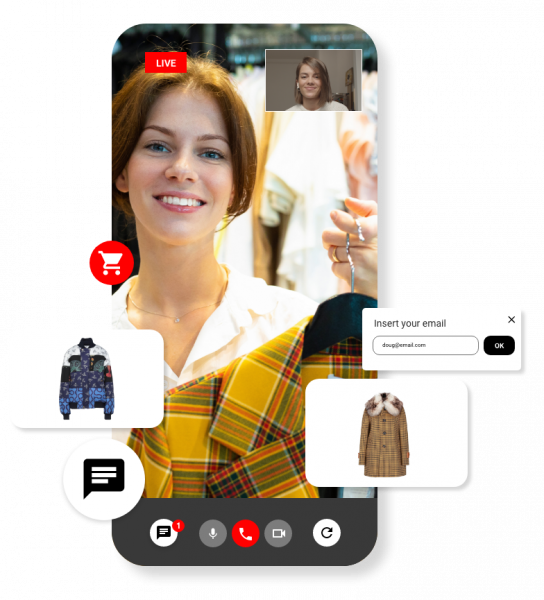 Sell online via video call from your smartphone.
No installation for your client.
Call reservation management
Create your Stripe account directly from the app or use Paypal to receive payments.
Integrated checkout system.
Orders and quotations management
IOS and Android app to answer customer calls